Our summer has been filled with many activities; typically, we've had something different to do each week. This week, we're spending our evenings with our church family for Vacation Bible School.
My kids absolutely love VBS: from singing and dancing to crafts and games, they are having a wonderful time. Plus, they are learning and spending time with friends, so it really is a great experience. We are blessed to have so many fabulous volunteers putting this program together for them. It is a lot of work, but it all seamlessly comes together for a week full of fun.
It makes me happy to hear the kids chatter about VBS during the day, and then again on our way home. Our days this week are quite long, but it is more than worth it. I am grateful for such a fantastic opportunity for them, and I truly appreciate all the efforts which make the week possible.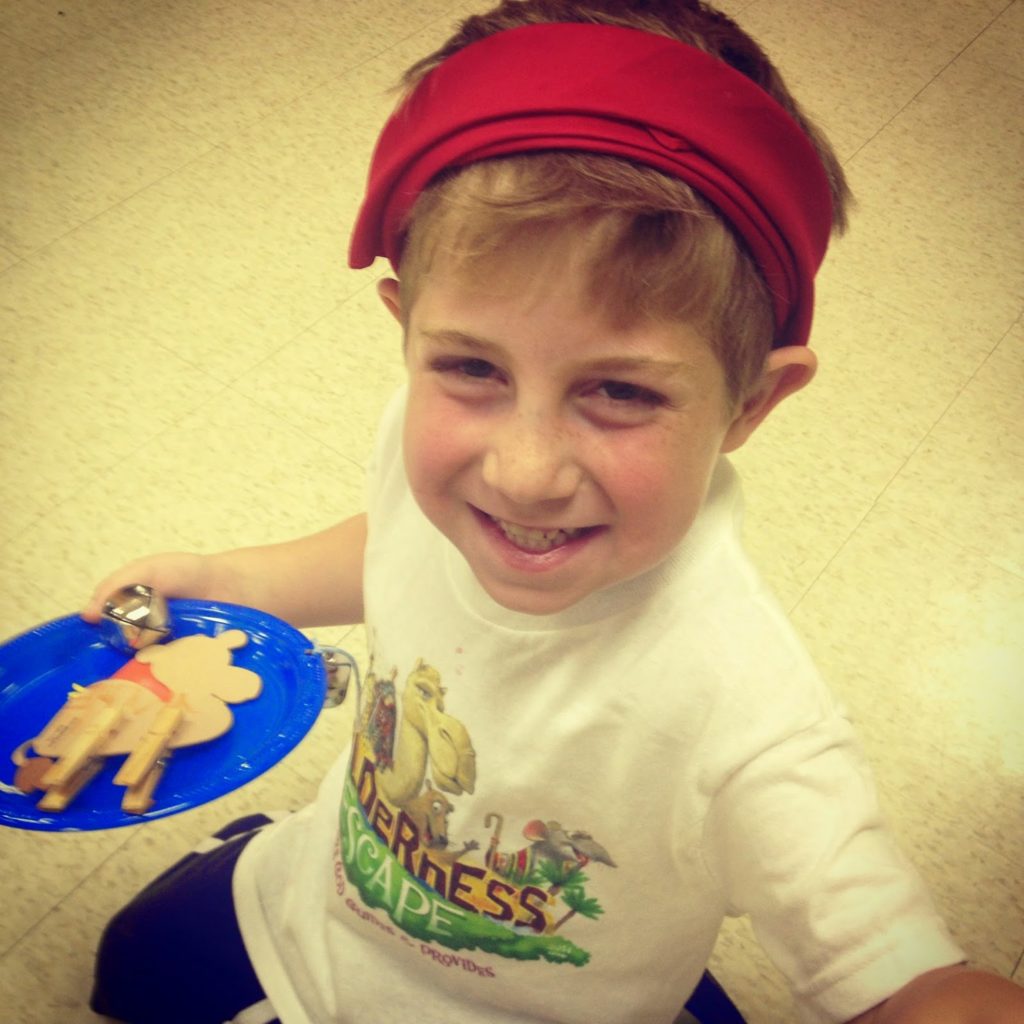 My happy little monkey at VBS