It's time to focus on the next fundraiser for Team Alex! On Monday, 8/4, we are partnering with City BBQ to raise money for Team Alex; we will get 25% of our purchases!
If you are local and can join us, we would love to see you there. If you are not local, or can't participate, we'd love it if you could help us spread the word. Be sure to bring this flyer: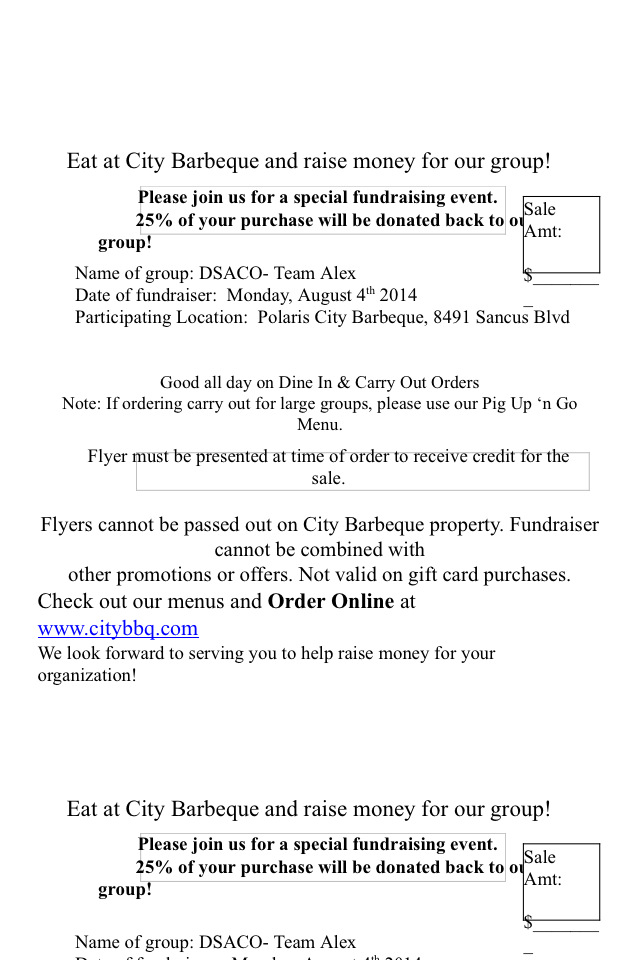 The 2014 Columbus Buddy Walk will be here before we know it! Thanks so much for your continued support of Team Alex!